My Silence: It Only Happens at Night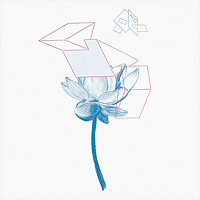 year: 2011 | cat#: 482-1078
Tracks
| | |
| --- | --- |
| 1. | I Didn't Dream Last Night - mp3 sample |
| 2. | Little Boy |
| 3. | Self Portraits - mp3 sample |
| 4. | Slow Cycle |
| 5. | The Secret Dreams of Mothers To Be |
| 6. | You |
| 7. | What Ever Happened to Doo Wop? |
| 8. | The Passing Moment - mp3 sample |
"..the transformation of free improvisation into delicate meditations that veer naturally from tender, folk-like melodies to controlled chaos. Van Etten's voice is one thread in the gauzy lattice of sound, with Stein's astringent bass clarinet lines punctuating the enchanting mix of disparate samples, noise, bone-dry guitar and uke patterns. Reed's drumming function like a motor, providing a pulse and sometimes adding serious turbulence. **** " - DownBeat
"I assembled the trio My Silence specifically for the opportunity to play with two of my favorite improvisers, Nick Butcher and Jason Stein," says Mike Reed. "After one gathering we decided to book studio time and see what we could get. It was another five months before we'd actually play a gig and figure out how to do it live."
It Only Happens at Night was made in three installments over two years. First came a five-hour session of trio improvisations. Reed selected from this material to choose sections that would become the basic tracks of the album. In a second session six months later, additional, composed, parts were recorded either to give the improvisations a song- like quality, or in other instances to further complement the dense, raucous aspects of the improvisations.
The recording was thought to be completed until the idea was put forward to add a female voice to some of the material. Reed suggested singer-songwriter Sharon Van Etten, who he had recently heard and met and been favorably impressed by. Reed says, "She has a great range, a natural ability to find harmony and a unique ability to craft melody." In a fortunate coincidence, Van Etten and Nick Butcher were old friends from Murpheesborro, TN. Van Etten came to Chicago to layer vocal tracks designed by Reed, as a shadow harmony to bass clarinet, for example, or to harmonize with herself on pre-conceived vocal parts. In other instances she improvised wordless cantor-like passages which allowed the music to appear as if it was always designed to have her in and out of the focal point. After layering this material, Reed further edited down her vocal parts and finally the record was complete.
My Silence performs as the trio, sometimes with Van Etten's vocals accompanying via computer (and possibly at some point live, if everyone can be in the same place). The trio has also performed with various guests, including Didier Petit, Devin Hoff, and Matt Schneider.
It Only Happens at Night is released on vinyl LP with cd copies inserted in the sleeve. Also available is the cd insert only, in a slim card sleeve, from only 482 Music or the artist.
Musicians: Jason Stein (bass clarinet), Nick Butcher (electronics, turntable, guitar, keyboards), Mike Reed (drums, bass, baritone ukulele, editing), Sharon Van Etten (voice)
"...jagged, beautifully lyrical, and rich in texture, with the band's odd sonic palette - knotty bass clarinet snorts, free drumming, primitive sampling and keyboard - entirely uncompromised." — Peter Margasak, The Chicago Reader
"In theory, such a combo shouldn't be as engaging as it is, but My Silence turn open-form improvisation and a keen ear for electronic form into complementary bedfellows. Post-rock, free music, and laptops rarely sound this good on one platter." — Clifford Allen, Tiny Mix Tapes
More Information...
My Silence main page at 482music.com
Copyright © 2023 482 Music